Live Webinar on Magic Squares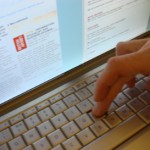 Live Audio Visual Webinar 
Click here to complete Online Application.
Topic –  Magic Squares
Learn to Create Magic Squares Magic Squares of order N by N to develop a great deal of mind power and enhance mental performance.It also helps to develop a good and sound mind.
Trainer – Mr Saikiran
Mode – 100 % Online  (If Live Webinar Time doesnt suit your time zone you can watch the recording.Recording link will be available for 1 week.)
Date and Time – 31 May 2014  Saturday – 8 pm to 11 pm Indian Standard Time.
Duration – 3 hours (includes Live Q & A)
Application Fees – $20 (non refundable)
Webinar Fees – Post Paid – Pay within Individual Capacity at the end of the Webinar.
Pre Requisite -Basic Knowledge of Vedic Maths would be an added advantage however anyone without any prior VM knowledge can join the webinar.
Certificate of participation will be issued in pdf format by Pasyanthi Academy of Holistic Sciences.
Please contact us to know more about alternate modes of Fees Payment.
Click here to view more information and online application link