Online Vedic Maths Teachers Training programme – VMTTC2
As a part of Global Educational Programmes in Ancient Sciences Vedic Ganita Kranti, E-gurukul.net in association with Vedic Maths Academy – UK is pleased to announce the Launch of Certified Teachers Training Programme in Vedic Mathematics.
 Trainer –  World Famous Vedic Mathematician Mr Kenneth Williams from UK.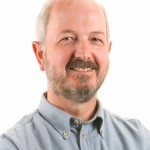 Vision
To train the Interested Learners from different countries in techniques of  Vedic Mathematics and to light the Knowledge Lamps of Vedic Mathematics across the globe.
Mission
·          Creating Trainers from different countries in Vedic Mathematics Utilizing State of Art Internet Technology.
·           To establish Vedic Mathematics trainers across the globe and create awareness about this amazing lost science among children and youth.
·           To create Volunteers to teach this simple yet powerful techniques to children and Youth as a complementary techniques.
·           To create awareness about power of VM not only as a tool for calculations but also as a powerful neurobics (Mental excercise) which boosts mental fitness, develops memory and helps to improver over all efficiency of an individual.
·          Training is offered for Selected Members for Free to uphold the Ancient Gurukul system where there was no concept of Upfront fees, Students used to Give Dakshina ( donation) to teacher after completing the training.
Mode –    100% Online (Can login from any part of Globe – Right from comfort of Home)
Duration – 12 Weeks
Course Start Date   –  October 2 -2011
Programme Fee – 100% Free – No upfront Fee (Following  Ancient Gurukul system of Offering Dakshina at the end of course completion – To appreciate the time and energy that goes into conducting these kind of programmes individuals have an option to offer Dakshina(Donation) – Students Choice.